⭐️ FALL SALE ⭐️
EXTRA 15% OFF w/code 'FALL15'
SHIPS SAME-DAY | FREE RETURNS | LIFETIME WARRANTY
GET A FREE COTTON CANDY JADE VITALITY BRACELET
WITH ORDERS OVER $100 USD ( $100 CAD VALUE)
FREE SHIPPING WITHIN CANADA
ON ORDERS OVER $99+ CAD
⭐️ FALL SALE ⭐️
EXTRA 15% OFF w/code 'FALL15'
SHIPS SAME-DAY | FREE RETURNS
LIFETIME WARRANTY
GET A FREE
COTTON CANDY JADE VITALITY BRACELET
WITH ORDERS OVER $100 USD ( $100 CAD VALUE)
FREE SHIPPING WITHIN CANADA
ON ORDERS OVER $99+ CAD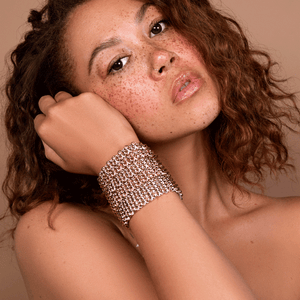 #NOGU4ALL
Fashion & Jewelry brands have long designed for an unrealistic size demographic and we want to change that.
Our #NOGU4ALL designs are 100% adjustable and 
Guaranteed to fit no matter what
. Thin wrists, thick wrists it doesn't matter,  our designs are made to look good regardless of who wears them and empower everyone to be themselves and feel fabulous.  Look great,  feel spectacular.
Since our launch in 2013 NOGU has become one of the fasting growing online jewelry brands with a focus on inclusivity, positive energy and giving back to meaningful causes around the globe. With the #nogu4all movement they are breaking down stereotypes in the fashion industry and creating affordable designs made to fit all women.