⭐️ FALL SALE ⭐️
EXTRA 15% OFF w/code 'FALL15'
SHIPS SAME-DAY | FREE RETURNS | LIFETIME WARRANTY
GET A FREE COTTON CANDY JADE VITALITY BRACELET
WITH ORDERS OVER $100 USD ( $100 CAD VALUE)
FREE SHIPPING WITHIN CANADA
ON ORDERS OVER $99+ CAD
⭐️ FALL SALE ⭐️
EXTRA 15% OFF w/code 'FALL15'
SHIPS SAME-DAY | FREE RETURNS
LIFETIME WARRANTY
GET A FREE
COTTON CANDY JADE VITALITY BRACELET
WITH ORDERS OVER $100 USD ( $100 CAD VALUE)
FREE SHIPPING WITHIN CANADA
ON ORDERS OVER $99+ CAD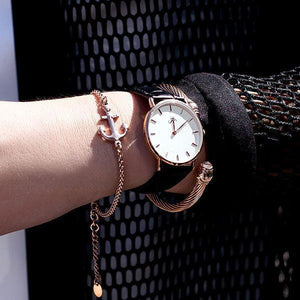 18k ROSE GOLD COLLECTION
Rose Gold is nurturing and wealthy; it represents fertility and prosperity. 
Rose Gold is under the astrological influence of Cancer. 
Rose Gold blends the rich lustre and brilliance of gold with a light caress of pink coloring, leaving the finished product with the warm and dazzling visage rose gold is known for. Achieved by mixing pure yellow gold with copper, rose gold - sometimes called pink or red gold - has a unique and striking glamour all its own. Carrying the same prosperous energy as its yellow cousin, rose gold is also charged with a nurturing energy associated with motherhood and fertility.